Last week, thanks to a miscommunication with the sprinkler guy, I had to clean up water from my dad's basement floor. Fortunately, it was more of a seep than an inundation, but it required moving a lot of stuff. Under the stairs, I found a box (fortunately dry) with some of the family archives. I decided to bring home three fragile portraits and store them in archival materials more than few inches above the basement floor. All three are undated, but based on the life dates of the individuals, they were probably made around 1860-1880. Meet three of my great-great-grandparents! See any family resemblance?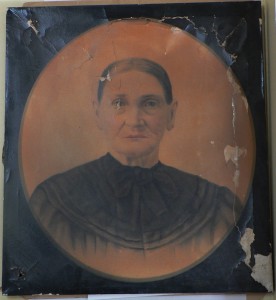 This portrait is paint on fabric, damaged long ago (judging by the tape on the back).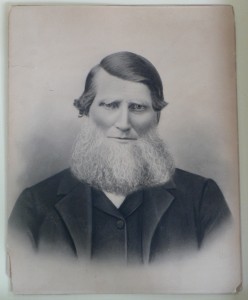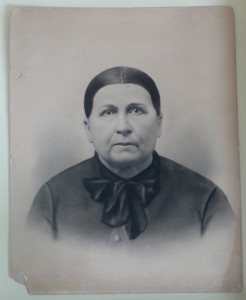 These two appear to be pencil on heavy card stock.