History
I grew up in Colorado in a house where every single room had books. Both of my parents read to my sister, my brother, and me. Bedtime stories came from picture books, novels, or even the Book of Knowledge. My sister Karen wrote novels when she was a teen, and read them aloud to me. She inspired me to write my own stories, which sounded suspiciously like hers at first, but imitation is the sincerest form of flattery, right?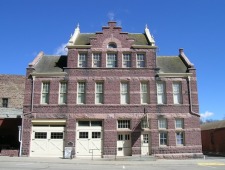 For a lot of reasons, I wandered over to history in college. History, when told well, is all about stories, and other times and places appealed to my imagination. With a master's degree in local history in hand, I spent two years as the Assistant Director of the Pipestone County Museum in Pipestone, MN. I did everything from leading tours to collections management and exhibit design, cleaning bathrooms and cataloging archives. After that, I headed back to Colorado and entered a Ph.D. program. My dissertation plunged me into the language of insult and social control of women's behavior in Early Modern England, and topped 400 pages. If you're really curious, the title is "Whores and Witches: The Language of Female Misbehavior in Early Modern England 1560-1640."
I hung my newly-minted Ph.D. on the wall and considered my options. I loved teaching at the university, but the job market was tight, I wanted time with my daughter, and I still wanted to write fiction. In fact, before and during graduate school, I drafted two novels. After the birth of my second daughter, I signed up for a class with the Institute of Children's Literature. Soon after, I started writing every day, at least a page or two, and it became a habit I couldn't shake, wedged into the crazy non-schedule of a stay-at-home mom.
Along the way, I kept my love of teaching, so I offered writing classes to kids and adults. I also pursued a lifelong curiosity about my night-time dreams, which led to a certification program in facilitating Group Projective Dream Work and the honor of helping people understand the deeper meanings of their dreams.
Writing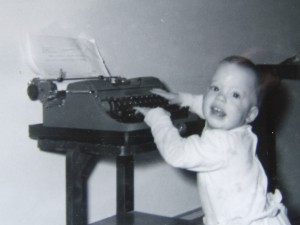 My first and deepest writing love is fantasy. I have profound respect for writers who can set their stories in the real world and carry me away into their stories, but as a teen, especially, the real world was a place I wanted to escape from. Fantasy offers the chance for bigger-than-life heroes and villains, epic stages for the struggle between good and evil, and worlds where magic works. Archetypes play out in their pages, satisfying my yearning to truly understand what makes us all tick. I've always wanted to be able to work some true magic, and writing is the closest I've come to making that happen.
Fantasy's not the only flavor I love, though. Over the years I've read widely, and also tried my hand at writing romance, mainstream, young adult, adult, and science fiction. My main focus is novel-length fiction, though I've published several short stories and poems. I wrote an introduction to dream reading, The Newcomer's Guide to the Invisible Realm: A Journey through Dreams, Metaphor, and Imagination. I also indulge my love of metaphor and the sound of language in poetry. Check out my published work at Books & Stories and my blog at First Church of Metaphor.
Dream Reading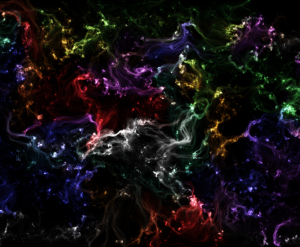 I remember three dreams I had before I was four years old. As a kid, even though no one I knew was curious about the meaning of dreams, I always wondered what they were trying to tell me. As a teen, I read whatever I could find, and finally, after I had kids of my own, I attended a lecture by Jeremy Taylor and felt I'd come home. I signed up for the weekend workshop, and that decision set me on the path that led to finding a family of dreamers who have been anchors and wings for me on my spiritual journey.
I've been a regular participant in Billie Ortiz's Dream Retreats with Jeremy Taylor since 2005, I earned my certification as a Dream Work Facilitator from the Marin Institute for Projective Dream Work in 2008, and my book on dream work came out in 2013: The Newcomer's Guide to the Invisible Realm: A Journey through Dreams, Metaphor, and Imagination. I've come to understand what I do as a variety of intuitive reading, projecting my own understanding on the dreams and letting the dreamers decide what feels true to them. I offer dream reading by Skype and by telephone.