I grew up in Colorado in a house where every single room had books. Both of my parents read to my sister, my brother, and me. Bedtime stories came from picture books, novels, or even the Book of Knowledge. My sister Karen wrote novels when she was a teen, and read them aloud to me. She inspired me to write my own stories, which sounded suspiciously like hers at first, but imitation is the sincerest form of flattery, right?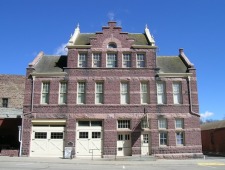 For a lot of reasons, I wandered over to history in college. History, when told well, is all about stories, and other times and places appealed to my imagination. With a master's degree in local history in hand, I spent two years as the Assistant Director of the Pipestone County Museum in Pipestone, MN. I did everything from leading tours to collections management and exhibit design, cleaning bathrooms and cataloging archives. After that, I headed back to Colorado and entered a Ph.D. program. My dissertation plunged me into the language of insult and social control of women's behavior in Early Modern England, and topped 400 pages. If you're really curious, the title is "Whores and Witches: The Language of Female Misbehavior in Early Modern England 1560-1650."
I hung my newly-minted Ph.D. on the wall and considered my options. I loved teaching at the university, but the job market was tight, I wanted time with my daughter, and I still wanted to write fiction. In fact, before and during graduate school, I drafted two novels. After the birth of my second daughter, I signed up for a class with the Institute of Children's Literature. Soon after, I started writing every day, at least a page or two, and it became a habit I couldn't shake, wedged into the crazy non-schedule of a stay-at-home mom.
Along the way, I kept my love of teaching, so I offered writing classes to kids and adults. I also pursued a lifelong curiosity about my night-time dreams, which led to a certification program in facilitating Group Projective Dream Work and the honor of helping people understand the deeper meanings of their dreams.