20-30 Minute Programs for Birthday Parties (kids and grown-ups)!
As the mom of two grown daughters, Laura has hosted a lot of kids' birthday parties, and knows that it helps to plan a bit of quieter, focused time. Story time is a great way to settle and focus excited kids. Laura draws on the rich story traditions of cultures from all over the world, as well as some original stories. She can tailor her program if your party has a specific theme. Available on the Colorado Front Range, Denver to Fort Collins.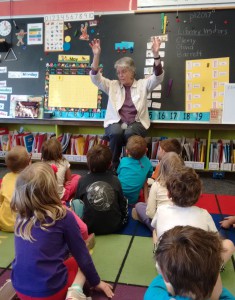 Laura tells folk tales and fairy tales to children in schools as a Spellbinders volunteer. Through Spellbinders, Laura received training to develop age-appropriate programs for children and adults.  She is also a story slam winner at Truth Be Told in Boulder.
Storytelling Coaching for Individuals and Businesses
I teach the structure of story, the value of story to bring us together, and how to develop your own story for enhancing your business or sharing your truth at a story slam. Contact me and let me know what you need!