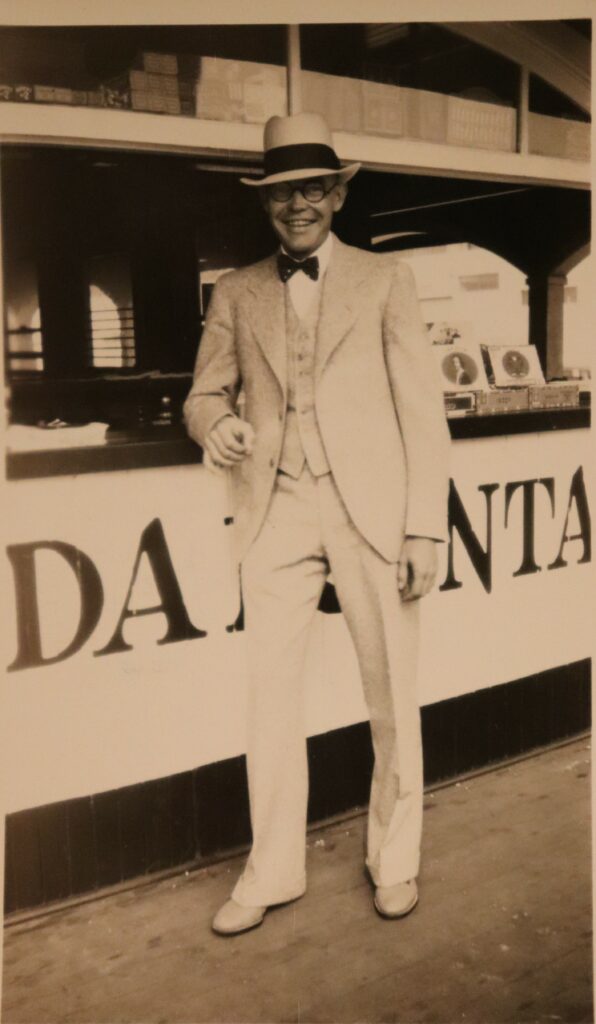 Ramsey's pockets bulged with odds and ends, and stories flowed from his fingers. Storyteller Laura Deal never met her grandfather Ramsey, who died a decade before she was born, yet she found his voice in her family's archive. He lived through tumultuous times: the beginning of the automobile age in Colorado, the Great Depression, and the blackouts in San Diego following Pearl Harbor. From meeting Lindbergh on the airfield to tending cats and a garden, Ramsey's stories live on in his own words in letters, diaries, and the articles he wrote as a news reporter.  Laura combines her training as a historian, her imagination as a dream worker, and her skills as a storyteller and poet to weave the personal stories and photos of his life into the larger fabric of the history he lived through.
There are six showtimes to choose from (all times are Mountain Daylight Time):
August 12 at 5 p.m.
August 13 at 5 p.m.
August 14 at 1 p.m.
August 19 at 1 p.m.
August 20 at 4 p.m.
August 21 at 8 p.m.
Tickets are available here:
https://www.boulderfringe.com/events/ (Look for Ramsey's Underwood typewriter!)
I hope to see you at one of the shows.